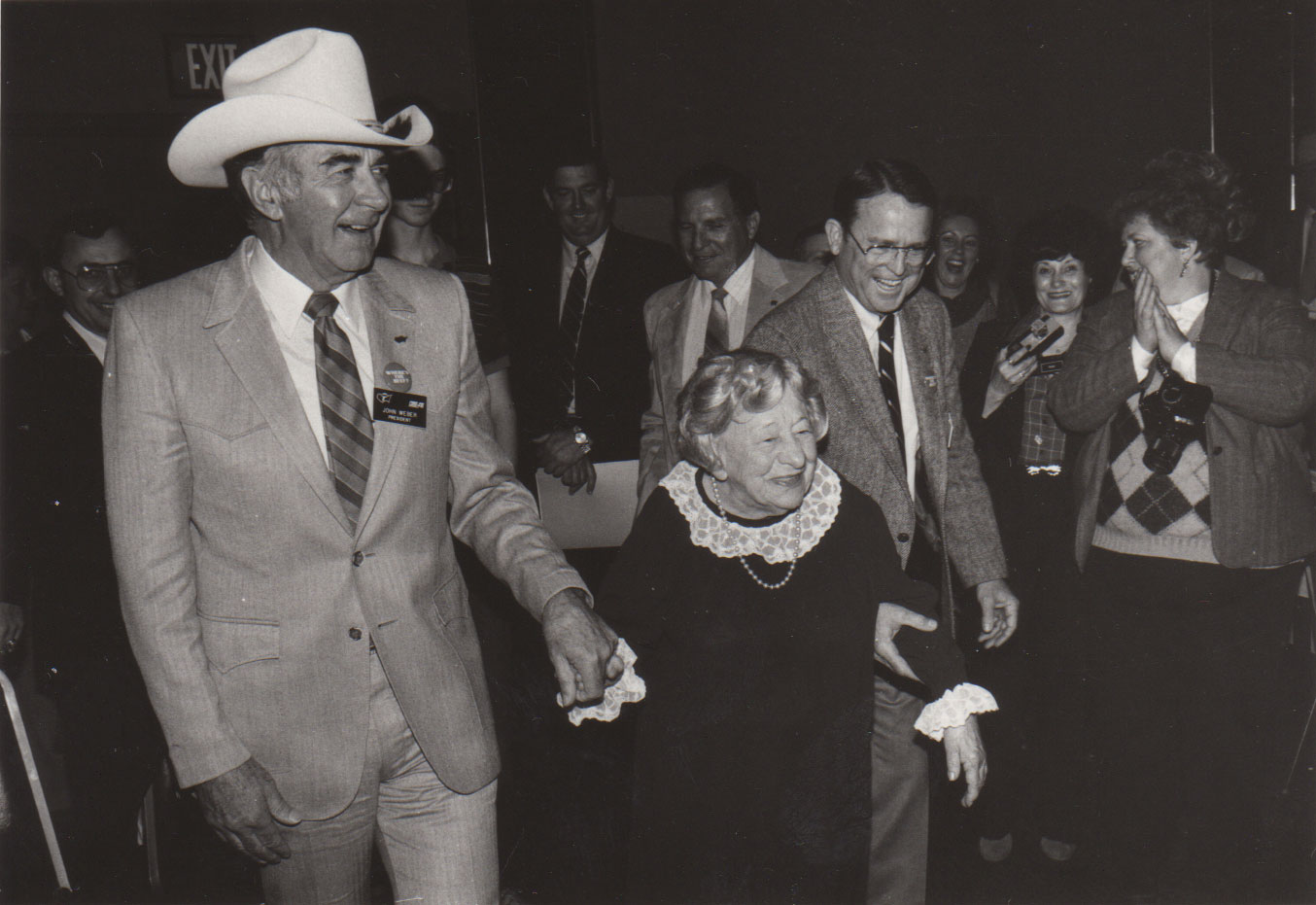 A musical about Clara Peller, the "Where's The Beef?" lady.
by marlene necheles & Geoff Shell
During the play, we learn that Clara is a single mother struggling to raise two children. She decides to be her own boss and learn the beauty business. Many years later, she retires, and her ability to give an authentic manicure gets her a job with a director.
Joe Sedelmaier was a director who specialized in working with ordinary people. Clara did several ads for him before she did the "Where's The Beef?" ad which originally aired on January 10th, 1984.
After the Wendy's ad, Clara and Marlene, her daughter, traveled to many states. As the trips become more frequent, Clara begins to think about her past. Marlene, who, by fate, has become Clara's manager, begins to see Clara as an unusual woman who is tough and resilient. They travel the celebrity route, except there is no red carpet. Clara becomes an American icon.
Our play begins in the present, when Marlene receives a telephone call from Wendy's. The Wendy's representative tells her that Wendy's wants to reuse the commercials featuring Clara's image. Clara has been dead for many years. The request triggers questions in Marlene's mind about how to handle this. She has a special closeness with her mother, and does not want anything to intrude upon it. Marlene seeks answers, and the play begins.
#WheresTheBeefMusical
#HomeOfTheBigBun
#WheresTheBeef
#ClaraPeller
Creative Team
Marlene Necheles
Marlene Necheles grew up on the West Side of Chicago. She received an A.B. in English from Roosevelt University, and went on to complete two masters degrees at The University of Chicago, in Education and Social Service Administration.
Marlene loved to write, and wrote a book about her mother, Clara Peller, An American Icon. Soon after publication of her book, Marlene became a member of Midwest New Musicals. She collaborated with two fellow students and wrote Maxwell, a short play about love and loss in a small town in Ohio.
Marlene is the author and lyricist of Clara and The Beef.
Geoff Shell
Described by the Chicago Tribune as 'thoughtful and talented', Geoff Shell is an artist, musician and producer. He is the founder and president of Geoff Shell Inc., a privately held corporation that does business as: Modal Media Group – a branding, web design and video production firm, Geoff Shell Music – a one stop shop for film scoring, concert music, multi-instrumental performance and music education, and Rad Universe – a retro 80s / 90s inspired brand and pseudonym where Geoff operates as a creative director, synthwave music producer, remix artist and video editor. Geoff infuses creative tasks with expertise, dedication and insight to deliver on every unique vision.
Geoff is the co-author and composer of Clara and the Beef, creative director, head of archiving and the director/producer/editor of the video web series.
Episode 1: Getting Started
Clara Peller, the "Where's The Beef?" lady famous for saying the popular catch phrase in the 1984 Wendy's hamburger commercial is introduced and contextualized along with how Marlene Necheles and Geoff Shell began working together on a musical about her life.
Episode 2: Public Persona
Marlene Necheles & Geoff Shell discuss Clara Peller's appearances on Donahue and Merv Griffin, her iconic costume, comparisons to Andy Warhol and more.
EPISODE 3: Saturday Night Live
Marlene Necheles & Geoff Shell discuss Clara Peller's cameo appearance on Saturday Night Live and highlight their song about the experience, "Saturday Night In New York" featuring Sheana Tobey.
EPISODE 4: Clara's Awards
Clara Peller's real and imaginary awards are highlighted along with a special feature of her cameo appearance in "The Stuff".